Company Profile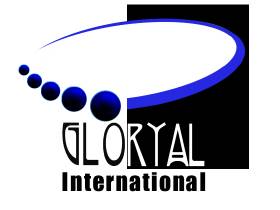 Gloryal International is UAE based company, however our presence and reach span the globe due to our extensive network abroad and vast expertise in seafood trade.
Gloryal is young and dynamic company established with an intention to provide its customers with easy access to finest seafood from around the world. With a team of qualified staff, who are responsible, pioneering and experienced in international trade, we pride ourselves on our commitment to best quality at most competitive price.
We at Gloryal, with a team of professionals, take extra care in producing and procuring high quality sustainable seafood. Our experts work regularly bringing innovation to preserve the freshness and quality of our products. We work directly with producers, to get the best quality at most competitive price and to maintain full traceability of our products.
Our Seafood product range includes most of the commercially important species like Grouper, King Fish, Emperor, Bream, Trevally, Anchovies etc. Other than seafood trading Gloryal is actively involved in trading of all kind of Fish farming & Hatchery equipment and providing Aquaculture consultancy.
Gloryal Aquaculture Consultancy is a consultancy of its kind in the region providing one stop solution for all the aquaculture needs globally. Our global network and varied geographical experience allows us to offer our clientele the best of world class expertise and knowledge. Our specialists are ardent to find practical solutions, aimed primarily at giving clientele a competitive edge over their competitors.
Vision
To provide high quality seafood & aquaculture consultancy services and to achieve customer satisfaction based on quality, reliability, cost effectiveness and benchmark standards.
Mission Statement
To build most dynamic and reputable company in the Middle East and set a leading example for other companies within the industry by fully understanding our customer's needs, working in partnership with our suppliers globally, delivering outstanding high quality products and aquaculture consultancy services at most competitive price to our clients; thereby maximizing profitability for our investors without compromising our core values.