Gloryal Re-structured 5th February 2012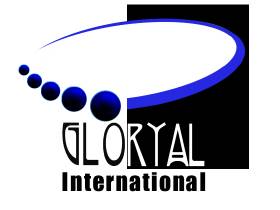 We write to introduce you to Gloryal International new identity and explain the reasons for this positive change. From this week, we become Gloryal Seafood International LLC, a name that better encapsulates our products, services and primary objective of helping our customers achieve superior results online. The timing of this transition is deliberate.
Over the past years we had a complete restructure under a new ownership and management team, and we are now a very different organization from the Gloryal International FZE of 12 months ago. The rebrand also coincides with the company's improving results; we achieved highest revenue-generating Quarter (Q4_2011) on record and remain confident of strong revenue growth over the coming financial year. With our new strategic direction, the board has chosen to add "Seafood" to our name as it is a more accurate reflection of what we do; helping clients get the best possible seafood from around the globe.
What does this mean for Customers and Investors? It means you can be confident that Gloryal International Seafood is on a long-term sustainable and exciting growth path led by a team of highly committed professionals who are passionate about what they do and who embrace the company's new direction. And, because we do not do anything by halves, we are moving house physically as well as virtually!
From February onwards our Dubai Office will be located at: Office No 204 Ahmed Khalifa al Thani Building Freij Murar, Deira P. O. Box 40969 Dubai-UAE Ph: +971 4 252 88 15 Fax: +971 4 252 88 16 We have laid the foundations on which to build a great business with a big future. Against that exciting backdrop, the name encapsulates what we are and the road ahead. Thank you for your continued support as we take Gloryal forward.